Furnace Replacement Trust Hometown Heating and Cooling to Keep You Comfortable Year-Round!
Furnace Replacement Services in Bozeman
Here to Help You Install a New Furnace in Your Gallatin County Home
We understand that it's important, even essential, to have a heated home here in Montana. That's why we've trained our team to provide fast, effective, and affordable furnace replacements that make sure our customers' homes are always equipped to keep their families warm and cozy through even the coldest winters. Plus, we offer discounts and financing options to our customers, year-round that make sure your failing furnace doesn't drain your savings.
Replacing your entire furnace may sound like the kind of hassle you don't have the time, funds, or patience for, but when Hometown Heating & Cooling can install equipment that will make your home more comfortable, use less energy, save you money, and protect your investment with a 10-year warranty, it doesn't have to be something you dread doing. Maybe you can be a little excited about replacing your old furnace after all!
Why Work with Us?
You Can Trust Us to Install the Best and Service the Rest
High Quality & Consistent Service

We have standard procedures in place to ensure the installations are professionally done to industry standards, every time.

We're There When You Need Us

Our technicians are available around the clock for 24-hour emergencies and available for same-day appointments.

Industry Leading HVAC Company

We are proud to be Montana's largest and most trusted certified and independent Trane dealer.
Contact Us Today
Call (406) 388-8853 or Send Us a Message to Get Started
Easy-to-Apply Financing Options
Common Areas We Serve
Bozeman

Belgrade

Big Sky

Churchill

Gallatin Gateway

Gallatin Valley

Livingston

Madison County

Manhattan

Three Forks
Let Us Help You Get Your Best Comfort At Home
Work with an honest team, work with professionals, work with a Hometown company. Hire Hometown Heating and Cooling, Inc.
How Do You Know When to Replace Your Furnace?
Your furnace may have seemed invincible when you bought it years ago, but with time, use, and exposure to various environmental factors, it's beginning to lose its shine. If the warning signs below sound familiar to you, it may be time to give our Bozeman furnace replacement team a call. We'll help you decide if it's time for your old unit to be retired, and find you a great new furnace from our partners at Trane to fall in love with.
Signs that Your Furnace Needs to Be Replaced Include:
It's over 15 years old
Your energy bills have been going up, but you can't figure out why
There's a lot of dirt, dust, or soot hanging around your home
The air in your home is extra dry
Some rooms aren't getting as much heat as others
It's making strange noises
There are visible cracks, rust, or dents on its surface
You've been requesting frequent visits from our repair team
Keep your home warm and comfortable during the Montana winters with a new furnace from Hometown Heating & Cooling. Call (406) 388-8853 or get in touch with us online today for free estimates and same-day service in Bozeman, Gallatin County, and all of the surrounding areas!
Only the Best for Our Bozeman Neighbors
As a local business, Hometown Heating & Cooling is personally invested in keeping our neighbors safe from the cold. In our pursuit of the best heating equipment on the market, we've partnered with Trane for exclusive access to their top-of-the-line furnaces and parts. We have multiple models from Trane in stock and ready for installation at all times, and customized or upgraded equipment is always just a few days away at most. Trane is America's most trusted HVAC brand for a reason, and we'll make sure you get to enjoy their superior quality, 10-year conditional parts warranties, and other great benefits. There's a reason they say, "It's hard to stop a Trane", and with Hometown Heating & Cooling doing the installation, a new furnace from Trane can easily take your comfort to the next level.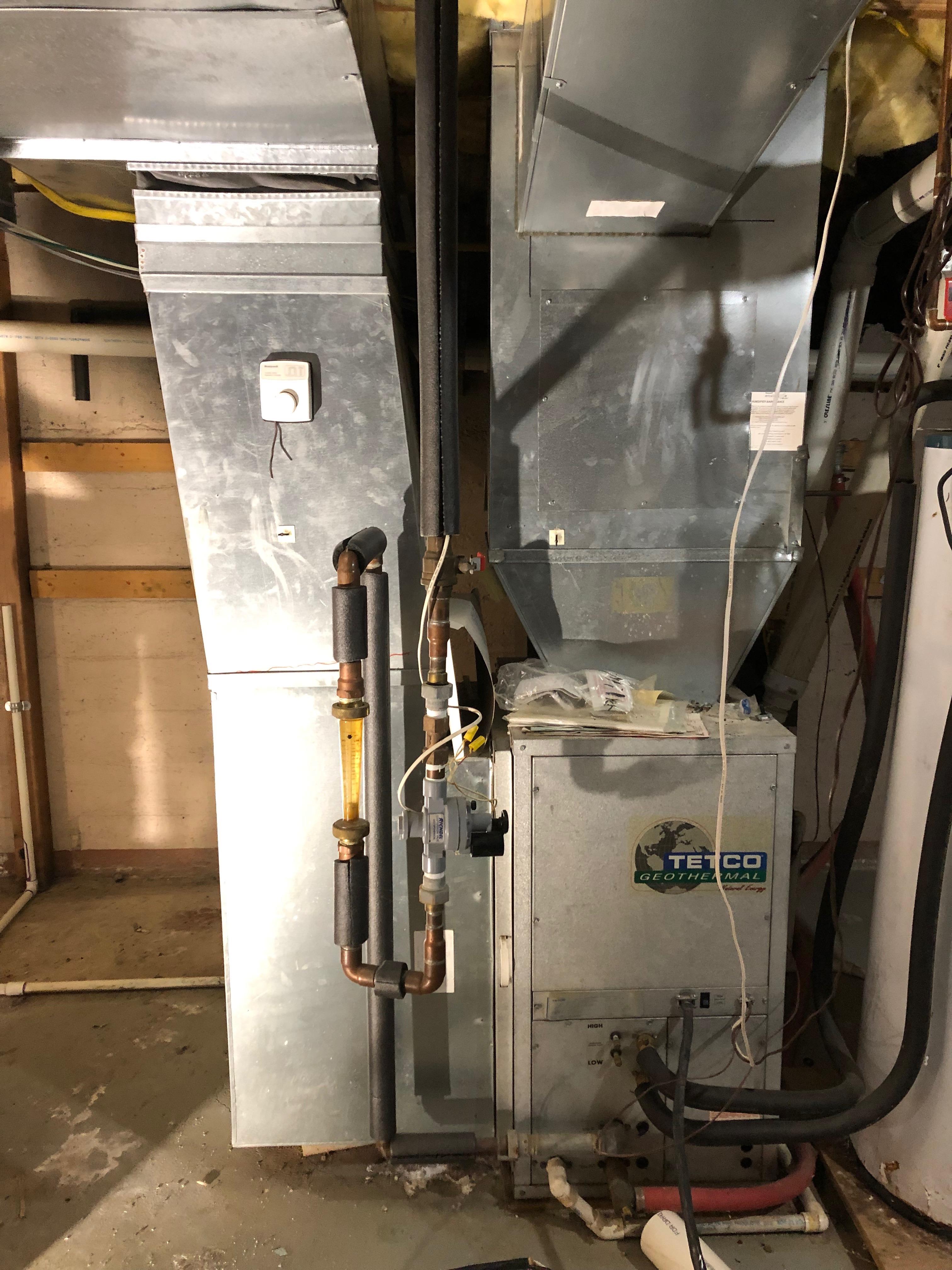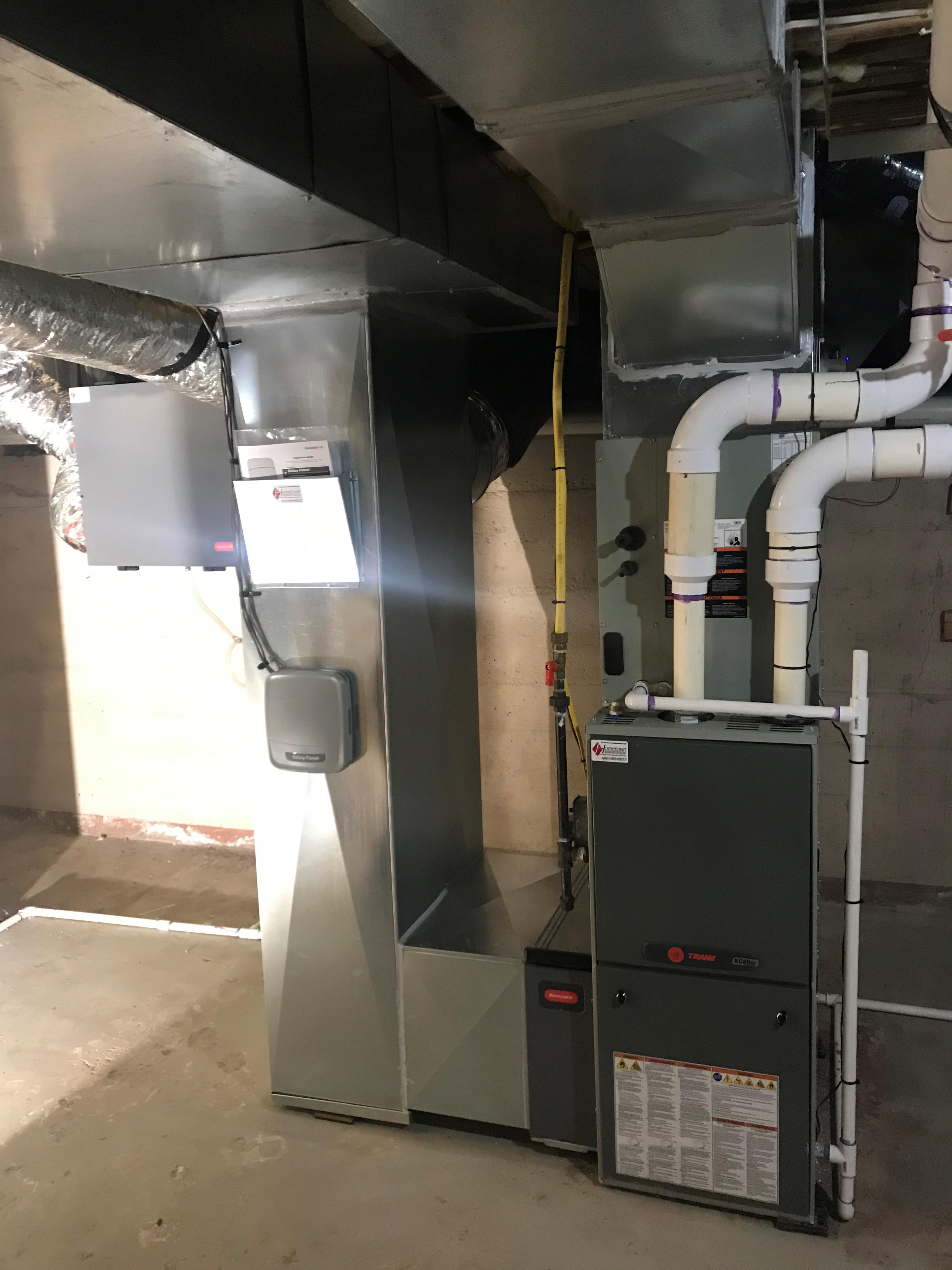 See what a new furnace from Hometown Heating & Cooling can do for your home – call (406) 388-8853 or get in touch with our Bozeman team online today to get started!